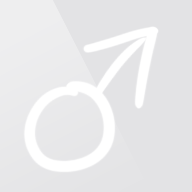 Joined:

Sep 7, 2017
Messages:

16
Likes Received:

6
Dislikes Received:

1
Trophy Points:
Gender:

Male

Location:

Occupation:

Theologian
Loading...

Loading...

About

Gender:

Male

Location:

Occupation:

Theologian

Gear List:

Had:
Beyer dt 990
AT-m50
Fidelio 2
TH-X00
Focal Elear

Now: Auteur and HD 540 Reference Gold

Had:
RNHP Headphone Amp
Massdrop CTH

Now: liquid platinum

Modi Multibit

Spotify premium from Computer via toslink
Pioneer PD-30AE for CD's with coax

I got into this hobby by accident a couple years ago.
Heard about "how awesome" beats were and looked around Amazon to see what headphones were recommended - ATH M50X, then i moved to a Beyer 990DT 250 ohm.
Then I discovered Inner Fidelity around the time the Philipps Fidelio X2 were put on the wall of fame. Further influenced by Inner Fidelity and got the Focal Elear.
Through Inner Fidelity I heard about SBAF. I've been reading on here for about 6-8 months.
I then realized how massive, intricate, and overwhelming this sub-culture can be. So much gear, so many opinions. I am an absolute noob with very little experience and even less knowledge about the technical aspects. No DIY here!
Thus from this website I learned about things such as dedicated headphone amps and DAC's - who knew?
Somehow I seen the RNHP advertised and a local dealer was selling an exhibition piece for cheap and a 2 yr warranty so I got it. (Never tried a tube amp in my life).
Through researching on this website and some others, I then went with a Modi Multibit for a DAC and a Fostex TH-X00 (Mahogany) as a 2nd headphone.

I listen to hip-hop, pop, classic rock, jazz, and classic in that order.
I like a large sense of space, good detail/dynamics. With rap/pop, I like also like good bass.
I don't I have a problem with treble silibance - e.g. the beyer's never bothered me in this regard

Interact

Signature

What do you mean?! Everyone on Head-fi loves it!